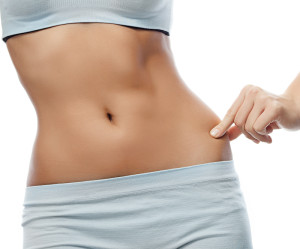 One of the most common aesthetic problems for both women and men today is the appearance of unsightly fat pockets in certain areas. Over time these fat deposits become resistant to diet and exercise. Fortunately, advanced med spa procedures such as CoolSculpting are available today to help people get rid of unwanted fat tissue in a completely non-invasive manner.
Sky Balance medical spa is a leading facility providing CoolSculpting and various other non-surgical body contouring and aesthetic procedures. Led by double board certified physician Dr. Sameer Naseeruddin, Sky Balance provides CoolSculpting to patients in Schaumburg, Chicago, IL, and surrounding locations.
CoolSculpting Overview
CoolSculptng body contouring procedure is ideally suited for people who want to avoid plastic surgery options such as liposuction to reduce specific fat pockets. This FDA cleared med spa procedure is designed to freeze the fat off, and restore slimmer and more youthful body contours without surgery. Excess fat tissue in areas such as the buttocks, thighs, abdomen, flanks, chest, arms, and legs can be reduced in a gentle but effective manner with CoolSculpting.
CoolSculpting procedure is based on the fundamental scientific principle that fat cells will respond more quickly to cold temperatures and can be isolated and frozen under controlled conditions. CoolSculpting uses an advanced and precise cooling technique developed by Harvard scientists to freeze targeted fat cells. These frozen cells gradually disintegrate and get removed from the body, revealing younger looking contours.
How does CoolSculpting Work?
The cold temperature delivered to the targeted areas through the CoolSculpting device causes permanent destruction of the unwanted fat cells. The device works by pulling the excess fat bulge between two cooling plates. The fat is held in place by a strong vacuum. The cooling plates are activated to a particular cold temperature where fat cells begin to disintegrate, but the surrounding skin, nerves, and blood vessels are not affected.
A single treatment session will last for about one hour. Multiple areas can be treated in a single session. Fat cells that are eliminated through this procedure are gone permanently. Sky Balance medical spa receives patients from Schaumburg, Chicago, IL, and nearby areas for CoolSculpting.
Natural Fat Cell Elimination
It will take a few weeks after CoolSculpting treatment for the frozen fat cells to disintegrate and get eliminated from the body. Therefore, body contouring results will appear gradually in a more natural looking way. About 20 percent of the fat cells will be eliminated through the complete CoolSculpting procedure. The fat released from these cells will be absorbed in the body gradually over several weeks.
Patients should be aware that CoolSculpting is not a weight loss procedure. The procedure is designed to sculpt or shrink down the area with stubborn fat tissue. CoolSculpting is also not a replacement for diet and exercise, and the patients should follow a health and fitness regimen to maintain the results for a long time. No risks and almost no downtime is involved in CoolSculpting, which makes it ideal for working people and busy moms.
For more information about the Medical Spa procedures and treatments performed by doctors Sameer Naseeruddin, MD ABVLM ABIM and Maggie Pilat Rzeszuto, ND contact SkyBalance Med Spa to schedule an appointment at 847.895.8180 or click here. Helping patients in and around the Chicago area.