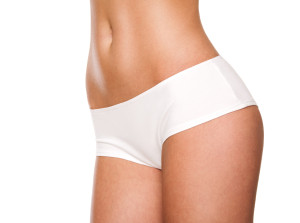 CoolSculpting is a completely non-invasive fat reduction procedure that has revolutionized the field with its simple yet effective approach that yields sustainable results. Sky Balance Med Spa, led by Dr. Sameer Naseeruddin, provides CoolSculpting to patients in Schaumburg, Chicago, IL, and surrounding locations.
Freezing the Fat  
The FDA cleared CoolSculpting medical spa procedure is based on a unique fat freezing technology called Cryolipolysis. The procedure was developed by Harvard scientists who recognized that fat cells respond to cold temperatures quickly, and can be isolated and eliminated safely with Cryolipolysis. No damage is caused to the neighboring healthy tissue and the frozen fat cells gradually disintegrate and get removed from the body.
A single med spa treatment with CoolSculpting can last for about one hour, and within a few treatment sessions, most patients will achieve highly desirable outcomes. Results will start becoming visible as early as three weeks after the first treatment, and optimal effects will be seen over the next three to four months.
Treatment Areas
CoolSculpting can be used in multiple areas at the same time, depending on the patient's needs. Common areas where CoolSculpting will yield the best outcomes include the upper and lower abdomen, outer and inner thighs, buttocks, upper arms, love handles, bra line, pecks, calves, and knees. Sky Balance medical spa receives patients from Schaumburg, Chicago, IL, and nearby areas for CoolSculpting.
How does it Work?
CoolSculpting is designed to gently target and cool the unwanted fat cells in a specific area. The targeted cooling will cause the fat cells to freeze and eventually die. As the fat cells leave the body, a slimmer, natural looking figure is revealed. The CoolSculpting device uses a combination of vacuum pressure and deep cooling to treat the stubborn fat tissue.
In the first few minutes, the patient will feel a mild sensation of pressure and cold, but this will soon dissipate. During the entire treatment session, the patient will either be seated comfortably or will be lying down. The patient may read, surf the Internet, listen to music or simply take a nap while CoolSculpting is at work.
Benefits
CoolSculpting is a virtually painless procedure, involving no cuts, incisions, injections, medications or anesthesia. Some patients may feel temporary pinching and numbness during the treatment. The procedure does not involve any significant downtime or side effects. This makes it a highly popular procedure among working people and busy moms who do not want a procedure with a long recovery.
Recovery
CoolSculpting does not require any special diets or supplements following the procedure. Special garments are not necessary, but some patients report better comfort with compression garments after a treatment session. Most patients will be able to return to daily activities immediately. Working people can simply return to their workplace straight after the treatment session.
Results
In about three weeks, the results typically begin to appear, but become more established in about three to four months. About 20 percent reduction in fat thickness in the treated areas is usually achieved. Patient experience and results can vary from one patient to another.
For more information about the Medical Spa procedures and treatments performed by doctors Sameer Naseeruddin, MD ABVLM ABIM and Maggie Pilat Rzeszuto, ND contact SkyBalance Med Spa to schedule an appointment at 847.895.8180 or click here. Helping patients in and around the Chicago area.