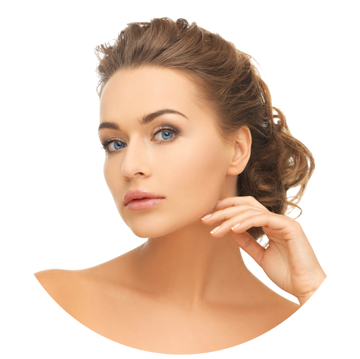 A Cool New Way to Reduce Chin Fat and Jowls
Many advances in fat-reduction therapies have produced the popular CoolSculpting® technique, which harnesses the power of cold to reduce unwanted fatty deposits in the stubborn abdominal region. Recently, the FDA has approved the much-anticipated CoolMini™ system, which uses proven CoolSculpting® technology to address fatty deposits in the neck and jawline, which are often resistant to diet and exercise. If you're concerned about the fatty deposits which can cause the appearance of jowls or "extra" chins, the CoolMini™ is an excellent, non-invasive procedure that will streamline your profile, resulting a graceful, aesthetically-appealing and natural look.* Benefits of the CoolMini™ include:
Reduction of chin fat and jowls
A smooth, elegant appearance in harmony with your own natural beauty
Non-invasive procedure, with no needles or downtime
Complete results in 1-2 visits
Proven success rate
FDA approved
If you've been struggling with diet and exercise, trying to rid yourself of unwanted jowls or chin fat, the highly trained and experienced aestheticians at SkyBalance Med Spa in Schaumburg, Illinois can help you determine if CoolMini™ treatments are right for you!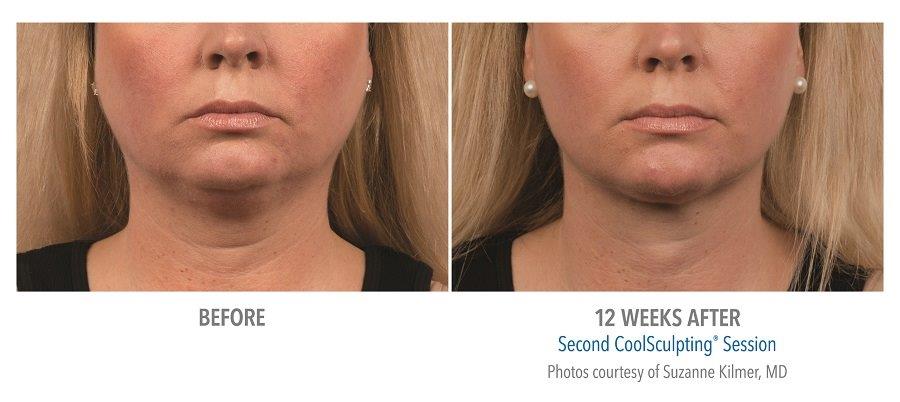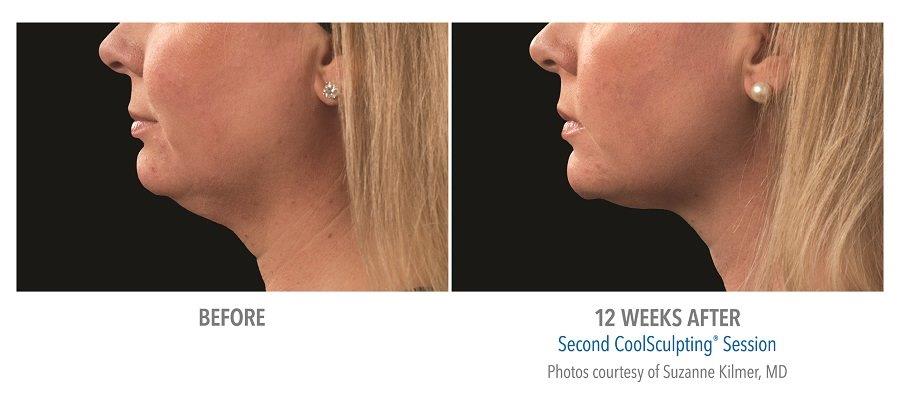 *Results may vary.
Schedule Your Appointment Today
How Does CoolSculpting® CoolMini™ Work?
CoolSculpting® is a safe, non-invasive way to reduce unwanted fatty deposits from those stubborn areas that are often resistant to diet and exercise. Now, with the innovative new CoolMini™ applicator, designed specifically to address areas of submental fullness, you can safely and comfortably reduce the dreaded "double chin." The CoolMini™ applicator works by targeting unwanted fatty deposits with a cooling mechanism, freezing the fat cells. As the fat cells reach the end of their life-cycle, they are naturally and seamlessly re-absorbed by the body, leaving your neck and jawline with a sleek, youthful appearance. The process is comfortable and non-invasive, and requires no downtime.* Simply relax as your aesthetician glides the CoolMini™ applicator gently across your skin, freezing the underlying fat cells using a process that is both gentle and relaxing. Typically, results are visible about three weeks after your appointment, by which time the frozen fat cells will have died and been absorbed by the body's natural metabolic processes. *Individual results vary, and are not guaranteed.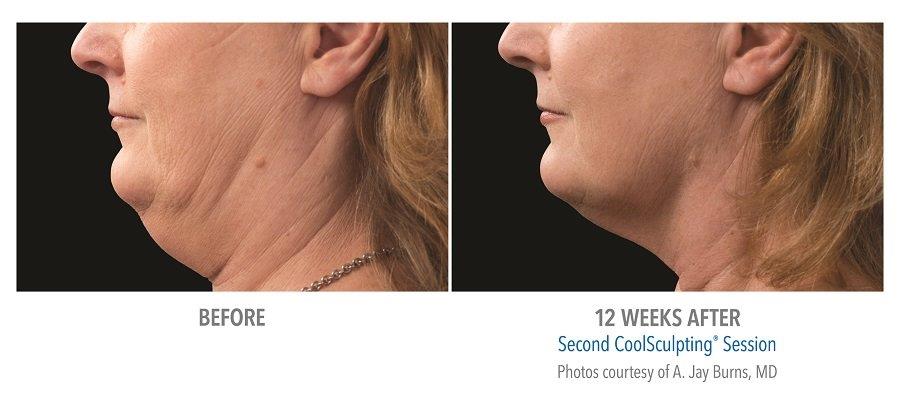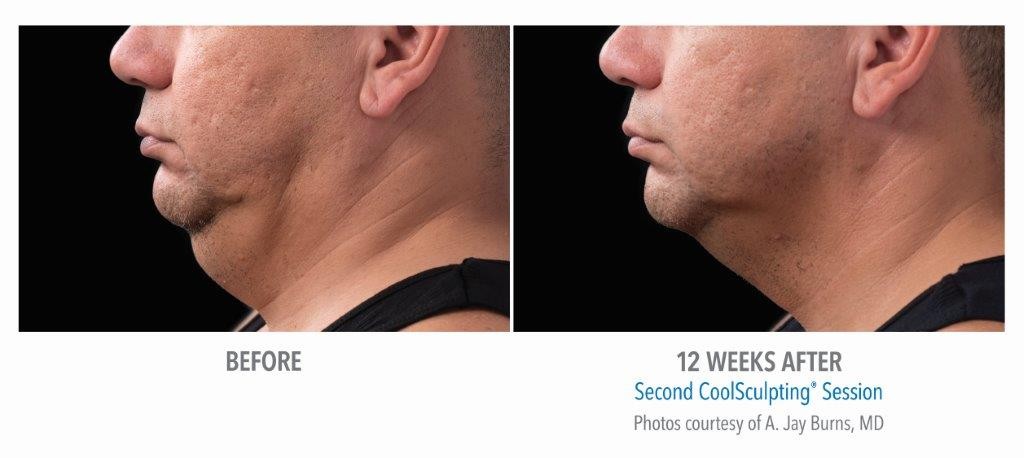 *Results may vary.
FDA Approved to Treat Submental Fullness
While traditional CoolSculpting® treatments are used to address larger fatty deposits, such as those around the waistline, the CoolMini™ applicator has been designed specifically to address areas of submental fullness—in other words, fatty deposits of the chin and neckline. This innovative new technology was recently approved by the FDA, and is a safe and effective way to rid yourself of those stubborn tell-tale signs of age that diet and exercise just won't fix.
Are you ready to love the new you? The sooner you set up your consultation, the sooner we can begin working towards your new look. Contact us today to find out if the CoolMini™ fat freezing procedure is right for you.
We provide state-of-the-art treatments and services to make your health and aesthetic goals a reality. As a team, it is our priority to help you achieve your dreams.
We offer a complimentary consultation for all of our services.

Contact Us for a Consultation
Summary

Aggregate Rating
3 based on votes
Brand Name
Skybalance Medical Spa
Product Name
CoolMini™