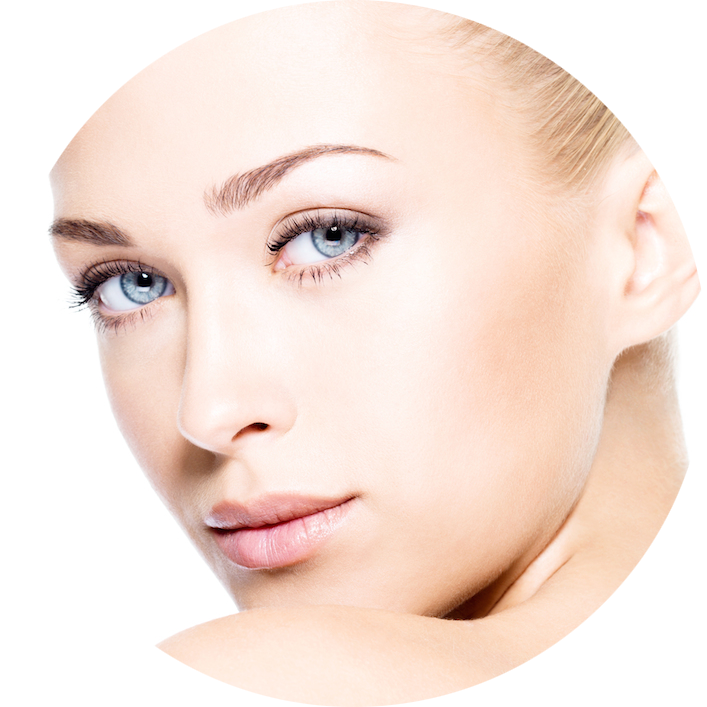 Before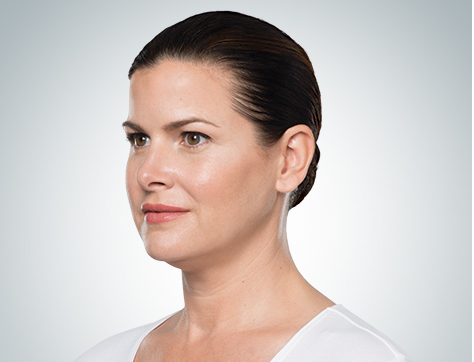 After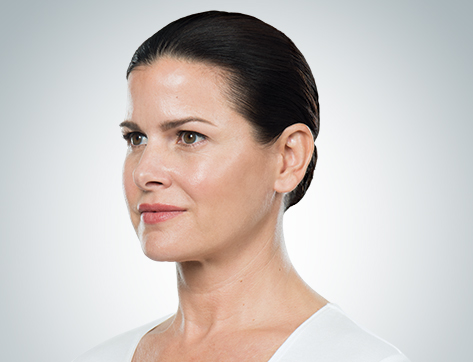 What is KYBELLA® (deoxycholic acid) injection 10 mg/mL ?
KYBELLA® is a prescription medicine used in adults to improve the appearance and profile of moderate to severe fat below the chin (submental fat), also called "double chin."
It is not known if KYBELLA® is safe and effective for use outside of the submental area or in children less than 18 years of age.
HOW KYBELLA® WORKS
The active ingredient in KYBELLA® is synthetic deoxycholic acid. Deoxycholic acid is a naturally occurring molecule in the body that aids in the breakdown and absorption of dietary fat. When injected into the fat beneath the chin, KYBELLA® destroys fat cells, resulting in a noticeable reduction in fullness under the chin. Once destroyed, these cells can no longer store or accumulate fat, so further treatment is not expected once you reach your desired aesthetic goal.
WHAT TO EXPECT WITH KYBELLA®
Before starting treatment, your healthcare specialist will examine the area under and around your chin to determine if KYBELLA® is right for you. Then, your specialist will tailor your treatment to the amount of fat under the chin and your aesthetic goals.
How many KYBELLA® treatment sessions will I need?
Since everyone's chin profile is different, the number of treatments varies from patient to patient. Your healthcare specialist will help determine how many treatment sessions you need based on the amount and distribution of your submental fat and your personal treatment goals. Each KYBELLA® treatment session is given at least 1 month apart, and you should not receive more than 6 treatments. In clinical studies, 59% of patients received 6 treatments.
We provide state-of-the-art treatments and services to make your health and aesthetic goals a reality. As a team, it is our priority to help you achieve your dreams.
We offer a complimentary consultation for all of our services.

Contact Us for a Consultation
Summary

Aggregate Rating
5 based on votes
Brand Name
Skybalance Medical Spa
Product Name
Kybella