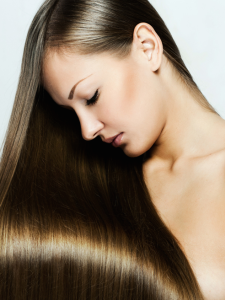 Hair loss and thinning of hair are common problems among men as well as women. Fortunately, a few highly innovative med spa hair restoration solutions are now emerging to address this problem without invasive surgery. One of the most promising treatments in this category is platelet rich plasma (PRP) therapy.
Sky Balance is a leading medical spa, headed by Dr. Sameer Naseeruddin, which provides advanced and innovative aesthetic solutions. Sky Balance med spa now offers PRP injections for non-surgical hair restoration. Patients in Schaumburg, Chicago, IL, and surrounding locations have an opportunity to receive this cutting edge procedure at Sky Balance.
PRP Technique
Platelet Rich Plasma or PRP is a revolutionary med spa solution for hair restoration that can promote rapid hair growth. A number of sports personalities and film and television celebrities have chosen PRP technique, which has boosted its popularity. The technique involves the use of natural growth factors from the patient's own blood platelets for hair restoration.
Just as in case of stem cell therapy, the growth factors will stimulate new hair generation and reduce hair loss. The concentrated plasma is directly injected into the affected parts of the scalp. Results with PRP therapy have been highly encouraging so far, and many hair restoration experts are now recommending this treatment to patients.
Preparation and Application
Sky Balance medical spa is committed to delivering best in class aesthetic treatments to its patients in Schaumburg, Chicago, IL, and nearby areas. Dr. Sameer and his team will educate the patient about various aspects of PRP hair restoration treatment at the time of initial consultation. The first goal of Dr. Sameer is to help his patients make an informed decision, and choose the most suitable treatment option.
The PRP used for the purpose of hair restoration is autologus, which means, it is taken from the patient's own blood. A small amount of blood is obtained and sent through a centrifugal process to separate the liquid and solid components. The separated solid component of the blood is PRP, and the provider may add platelet activators such as thrombin, calcium chloride and collagen to it.
This reinforced PRP is then introduced into the affected area of hair loss through injections. If the patient is receiving a hair transplant, PRP therapy may be combined with it. To stimulate new hair growth with PRP, the injections will be scheduled at intervals of three to nine months. Improvements will start becoming visible in the first two to six months. To achieve extended benefits, the treatments may be repeated periodically.
Mechanism of Action
PRP therapy works on the principle that oxygen absorption from the healthy tissue will enable the hair follicles to survive. According to researchers who are studying the effects of PRP therapy for hair restoration, the introduction of platelets and white blood cells through PRP can trigger the natural wound healing process in the body. Some research studies indicate that PRP can also be used to prevent hair loss, apart from its use in stimulating the growth of new hair follicles.
For more information about the Medical Spa procedures and treatments performed by doctors Sameer Naseeruddin, MD ABVLM ABIM and Maggie Pilat Rzeszuto, ND contact SkyBalance Med Spa to schedule an appointment at 847.895.8180 or click here. Helping patients in and around the Chicago area.