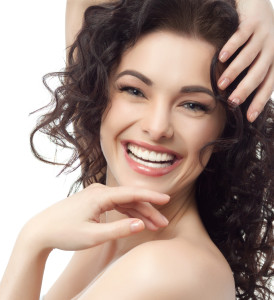 One of the most popular intravenous vitamin infusion med spa treatments available today is Myers' Cocktail. This unique treatment is designed to enhance the immune system, mitigate fatigue, reduce symptoms of asthma and fibromyalgia, and help with seasonal allergies.
The Myers' Cocktail got its name from the late Dr. John Myers who used IV injections with a unique combination of nutrients to treat various chronic conditions. Sky Balance medical spa, led by Dr. Sameer Naseeruddin, provides Myers' Cocktail IV treatment to patients in Schaumburg, Chicago, IL, and surrounding communities.
Conditions Treated
The Myers' Cocktail vitamin infusion is recommended by several prominent physicians and nutrition experts to address a variety of health conditions. Thousands of patients suffering from chronic diseases have reported improvement with this intravenous med spa treatment over the years. Some of the key conditions that are known to respond well with Myers' Cocktail include:
Acute attacks of asthma
Chronic Fatigue Syndrome
Fibromyalgia
Migraines
Fatigue
Acute muscle spasm
Chronic sinusitis
Upper respiratory tract infections
Cardiovascular disease
Seasonal allergies
How does it Work?
The 'Myers' Cocktail' works to boost the concentration of several essential vitamins and minerals in the bloodstream. It increases the concentration to a level that cannot be achieved with oral supplementation. For instance, with this IV treatment, vitamin C concentrations in the blood can reach more than 50 times higher than what could be achieved when administered orally.  
The treatment works on the principle that many diseases and conditions are connected with digestive disorders such as indigestion, bloating, and food sensitivities. In such conditions, nutrient absorption goes down and the patient suffers from poor health and aggravated conditions. Furthermore, inflammation or disease can cause the body to burn nutrients at a rapid rate, or to require greater amounts for full healing.
When these nutrients are delivered intravenously by way of the Myers' Cocktail, the digestive system is bypassed. Additionally, the levels in the blood are temporarily increased, which pushes the nutrients into the cells, and often into the mitochondria where they are active. The temporary boosting can usually kick-start the cells to produce energy more efficiently.
Results
Results with the Myers' Cocktail vitamin infusion therapy can vary from one patient to another, depending on various factors. But many patients will experience an improvement in energy levels lasting several days or weeks. Patients suffering from fibromyalgia often report reduction in pain. In other chronic conditions such as ulcerative colitis or rheumatoid arthritis, the infusion helps to deliver essential nutrients directly into the cells.
Congestive heart failure, chronic asthma and other lung diseases, and chronic allergy problems will typically response with less symptoms and providing greater energy to the patient. Individuals who frequently become sick due to infections may experience an improved immune response with reduced susceptibility to viral infections.
The cocktail is usually given once or twice a week, and beneficial effects may begin from the third or fourth visit. Sky Balance medical spa receives patients from Schaumburg, Chicago, IL, and nearby areas for the Myers' Cocktail vitamin infusion treatment.
For more information about the Medical Spa procedures and treatments performed by doctor Sameer Naseeruddin, MD ABVLM ABIM contact SkyBalance Med Spa to schedule an appointment at 847.895.8180 or click here. Helping patients in and around the Chicago area.