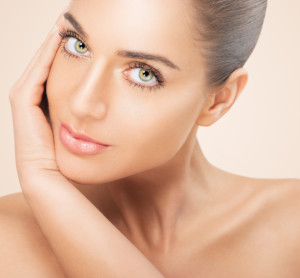 The mid-face area, particularly the cheeks provide a fuller, rounder look to the face, while lips accentuate facial definition and beauty. However, aging effects, sun and wind exposure, illness and genetic factors can lead to volume loss in these areas. This can make the face appear older, uneven, or sunken.
Restylane Lyft is non-surgical med spa dermal filler solution approved by the FDA to restore volume to cheek and lips. Restylane Lyft injections will avoid all the risks and complications typically associated with a surgery, and deliver satisfying aesthetic outcomes. Sky Balance medical spa provides Restylane Lyft to patients in Schaumburg, Chicago, IL, and surrounding communities.
Proven and Effective Treatment
Restylane Lyft has already been in use for years by the name of Perlane dermal filler, and only the brand name has changed now. In terms of content, it continues to be one of the oldest and most dependable facial soft tissue fillers to volumize cheeks and lips and add more definition to these areas.
The name has been changed Restylane Lyft after this filler gel has earned the FDA's approval for cheek augmentation and related contour imperfections of the mid-face in people over the age of 21. In addition to enhancing the cheeks and lips, Restylane Lyft med spa injectable procedure can treat moderate to severe aging lines on the face, including nasolabial folds.
HA-based Composition
Restylane Lyft is composed primarily of hyaluronic acid (HA), which is a biological substance to provide support to the skin structure in the body. The advantage with HA composition is that the patient does not require any prior allergy testing, and the procedure becomes very safe. Replenishment of HA in the depleted areas of the face can create fresh volume and make the skin appear smoother and more youthful.
The injectable HA-based gel will also trigger new production of collagen in the skin to create more natural looking and sustainable results from within. Restylane Lift with Lidocaine will not require any separate local anesthetic application, and the patient will remain comfortable throughout the injection procedure. Severe facial folds and wrinkles can be corrected by implantation in the deep dermis.
Cheek augmentation can achieved as well as mid-face contour deficiencies can be eliminated through implantation of the gel in the subcutaneous layers. Lip enhancement can be done with small, superficially placed injections in the targeted areas around the lips. Sky Balance medical spa receives patients from Schaumburg, Chicago, IL, and nearby areas for Restylane Lyft.
Recovery and Results
Restylane Lyft will involve minimal to no downtime. Minor redness and swelling will occur initially, but will get eliminated on its own in two to three days. Results with this treatment can last from about six months to a year. Two injections of Restylane Lyft gel are usually sufficient to achieve optimal results.
Patients can receive injections in multiple areas such as the cheeks, lips, and nasolabial folds to achieve more uniform and comprehensive outcomes. Repeat treatments in the future can be received under the physician's guidance to extend the aesthetic benefits.
For more information about the Medical Spa procedures and treatments performed by doctor Sameer Naseeruddin, MD ABVLM ABIM contact SkyBalance Med Spa to schedule an appointment at 847.895.8180 or click here. Helping patients in and around the Chicago area.