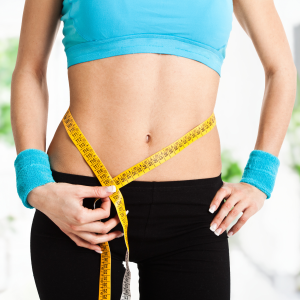 Obesity and being overweight pose various health hazards and reduces an individual's quality of life. However, it can be difficult for many people to reduce their weight through diet and exercise. One of the scientific solutions to weight reduction is phentermine medication, which can significantly contribute to the weight loss regimen. The treatment can be received under the guidance of a physician at a qualified medical spa.
Researchers have increasingly pointed out the unique properties of phentermine, which can be channeled to achieve weight loss in a safe, controlled, and healthy manner. In recent years, a growing number of physicians and other weight loss professionals have begun recommending this solution to people who struggle to reduce weight. Sky Balance med spa, led by Dr. Sameer Naseeruddin, provides phentermine treatment to patients in Schaumburg, Chicago, IL, and surrounding communities.
How does it Work?
Phentermine is a stimulant in the class of amphetamine. When used under controlled conditions, it can act as an appetite suppressant by affecting the central nervous system. At a qualified med spa, phentermine can be used scientifically as a part of a weight loss program at a medical spa along with diet and exercise. It can effectively treat obesity in people with risk factors such as diabetes, high cholesterol, and hypertension.
Phentermine is usually indicated as a short term adjunct – for not more than a few weeks – in a weight loss regimen based on calorific restriction, behavior, and lifestyle modification, and physical exercise. Patients with a high initial body mass index and having other risk factors can use this treatment to manage exogenous obesity.
Uses
One of the key challenges that an obese or overweight person faces is poor control over diet. With a high body mass index and due to metabolic factors, such individuals may find it difficult to curb the urge to eat high calorie foods. This is where phentermine can prove to be a good intervention, particularly when it is combined with a physician-approved exercise, lifestyle, and calorie reduction program.
Numerous weight-related medical problems can only be meaningfully addressed when the patient is able to bring down the weight to a more moderate and stable level. With the introduction of phentermine in the weight loss regimen, it is possible to achieve this goal more easily and gain long term health and fitness benefits.
Sky Balance med spa receives patients from Schaumburg, Chicago, IL, and nearby areas for phentermine based weight loss treatment.
Dosage and Administration
To achieve the desired outcome with the lowest effective dose, the treatment provider should individualize the dosage of phentermine. The physician may typically prescribe an adult dose of one tablet of 37.5 mg per day, administered before breakfast or one to two hours after breakfast to achieve maximum appetite control.
However, the dosage can be adjusted according the patient's specific need. Some patients may only require half tablet a day, while some others may benefit from half a tablet twice a day. The treatment is not advised for use in pediatric patients under the age of 16. In case of any allergic symptoms, the patient should contact the physician.
For more information about the Medical Spa procedures and treatments performed by doctor Sameer Naseeruddin, MD ABVLM ABIM contact SkyBalance Med Spa to schedule an appointment at 847.895.8180 or click here. Helping patients in and around the Chicago area.