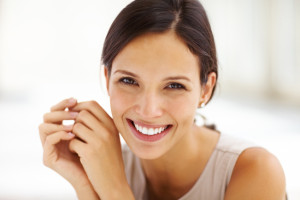 The optimal way to achieve aesthetic enhancement and reduction in the signs of aging is through a combination of cosmetic procedures and improved health and wellness. Sky Balance Med Spa offers this holistic combination through innovative and advanced aesthetic as well as naturopathic medicine treatments.
The medical spa is led by double board certified physician Dr. Sameer Naseeruddin along with Dr. Maggie Pilat Rzeszuto, who are both experts in naturopathic medicine. Sky Balance provides treatments to patients in Schaumburg, Chicago, IL, and surrounding communities.
Naturopathic Medicine at Sky Balance
Sky Balance Med Spa adopts a holistic approach through naturopathic medicine in order to correct the underlying imbalances that lead to disease. The med spa combines proven and effective natural treatments with the latest advances in modern medical science. The naturopathic physicians at the med spa will apply treatments to support the natural self-healing process of the body in order to restore health.
Every naturopathic medicine treatment program at Sky Balance is customized to meet the unique needs of a patient. It will integrate multiple diagnostic and therapeutic modalities. These could include conventional lab and clinical diagnosis, functional and nutritional medicine, light therapy, homeopathy, botanical medicine, hydrotherapy, IV nutrient therapy, and targeted nutrient and vitamin supplementation.
The team of experts at Sky Balance medical spa ensures that every patient receives personalized care and attention. The patient is at the center of every decision taken by the doctors, and the goal is to achieve the best possible patient satisfaction levels in each case. The medical spa provides naturopathic medicine and other procedures to patients in Schaumburg, Chicago, IL, and nearby locations.
Naturopathic Medicine Experts
Dr. Alison Egeland received her Doctorate of Naturopathic Medicine at National University of Health Sciences in Lombard, IL where she graduated summa cum laude and Valedictorian of her class. Dr. Alison chose to pursue this field after struggling with her own chronic health issues. In her practice of naturopathic medicine, Dr. Alison combines evidence based research with her personal drive and passion to treat others.
Dr. Alison has received cutting edge training in some of the latest fields where naturopathic medicine is making an important difference. These include functional medicine, autoimmune conditions, thyroid disorders, IBS and Small Intestinal Bacterial Overgrowth (SIBO), Bio-Identical Hormones, and IV Nutrient Therapies.
Dr. Maggie Pilat Rzeszuto
Dr. Maggie received her Doctorate of Naturopathic Medicine from National University of Health Sciences in Lombard, IL. Apart from her formal training, Dr. Maggie has extensive experience of working in a pharmacy setting. She is a member of the Illinois Association of Naturopathic Physicians and the American Association of Naturopathic Physicians.
With a specialty in integrative wellness care through evidence based research, Dr. Maggie practices in key naturopathic medicine areas, which include preventative healthcare, nutritional medicine, supplements and vitamin therapy, botanical medicine, and functional medicine.
At Sky Balance, Dr. Maggie focuses on the treatment of nutrient deficiencies, gastrointestinal disorders, hormonal imbalances, women's health conditions, chronic disease, fatigue, and allergies. She also treats the effects of drug, supplement, and nutrient interactions.
For more information about the Medical Spa procedures and treatments performed by doctors Sameer Naseeruddin, MD ABVLM ABIM and Maggie Pilat Rzeszuto, ND contact SkyBalance Med Spa to schedule an appointment at 847.895.8180 or click here. Helping patients in and around the Chicago area.