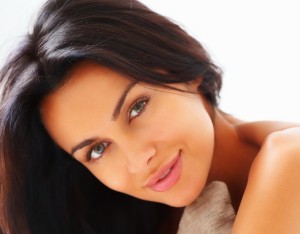 Sky Balance Med Spa is a state of the art facility for a wide range of aesthetic as well as health and wellness treatments. Sky Balance also serves as a testing medical center for several common conditions, including thyroid.
The medical spa is led by Dr. Sameer Naseeruddin, who is a double board certified physician providing golden, awesome, and cutting edge treatments to patients in Schaumburg, Chicago, IL, and surrounding communities.
Key Tests
Some of the major lab analysis and functional medicine tests provided at Sky Balance Med Spa include the following:
General screening and wellness exams
Advanced testing for gastrointestinal disorders
Hormone testing for women
Hormone testing for men
Nutrient testing (amino acids, essential fatty acids, vitamins and minerals)
Testing for genetic single nucleotide polymorphisms (SNPs)
Neurotransmitter testing
Heavy metal and environmental toxicity testing
Food sensitivity testing
Allergy testing and treatment using sublingual immunotherapy
Advanced cardiac and lipid profiles
Testing and Naturopathy Intake
Sky Balance medical spa receives patients from Schaumburg, Chicago, IL, and nearby areas for several aesthetic as well as naturopathic treatments. The testing as well as naturopathy treatment process at the center typically begins with a first-office consultation lasting for about one hour.
Once the first appointment has been scheduled, the center will send a questionnaire, which the patient can complete at their convenience. It will also save time during the office visit. Patients are advised to provide any relevant lab test reports that they have obtained in the recent past.
The intake process will begin with a detailed medical history of the patient, including the current condition. It will be followed by a review of the family history, patient's current lifestyle and environmental conditions, and previous lab works. Any pertinent physical exams may be advised and new lab tests for thyroid or other conditions may be ordered.
Based on this comprehensive review, the treatment provider will prepare a customized treatment plan. Follow-up visits, lasting for up to an hour, may include a re-assessment of symptoms and clinical progress and review of any new lab results. Based on these follow-ups, any necessary adjustments to the personalized treatment plan may be made. Any additional follow-up tests may be ordered as necessary.
About the Experts
Dr. Sameer Naseeruddin, MD is a double board certified physician with a decade-old practice in Schaumburg, IL. He completed his residency at the renowned Cook County Hospital of Chicago. He is on staff at the local major hospitals, including St. Alexius and Alexian Brothers Medical Center.
Dr. Alison Egeland received her Doctorate of Naturopathic Medicine at National University of Health Sciences in Lombard, IL where she graduated summa cum laude and Valedictorian of her class. She followed it up with advanced training in functional medicine, autoimmune conditions, thyroid disorders, and other therapies.
Dr. Maggie Pilat Rzeszuto
Dr. Maggie specializes in integrative wellness care employing evidence-based research. She is a member of the Illinois Association of Naturopathic Physicians and the American Association of Naturopathic Physicians.
For more information about the Medical Spa procedures and treatments performed by doctors Sameer Naseeruddin, MD ABVLM ABIM and Maggie Pilat Rzeszuto, ND contact SkyBalance Med Spa to schedule an appointment at 847.895.8180 or click here. Helping patients in and around the Chicago area.