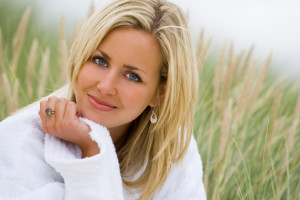 Ultrasound technology has been transformative for a variety of medical and aesthetic procedures. Sky Balance Med Spa employs state of the art ultrasound imaging as well as diagnostic testing technologies in various procedures to achieve optimal outcomes.
The medical spa is led by double board certified physician Dr. Sameer Naseeruddin who is committed to providing the latest and most advanced techniques and procedures. Sky Balance provides ultrasound based and other tests and procedures to patients in Schaumburg, Chicago, IL, and surrounding communities.
Ultrasound Based Treatments
Sky Balance Med Spa offers advanced ultrasound based treatments for aesthetic as well as medical procedures. The center also specializes in naturopathic medicine, where ultrasound imaging is an important part of the treatment process. Two major ultrasound based medical treatments at the med spa include the following:
Vein Treatments
Spider veins, small varicose veins, and other venous malformations can cause medical as well as aesthetic concerns to many women and men. With the help of advanced ultrasound technology, it is possible treat these conditions without involving surgery.
Focused ultrasound energy is passed through the targeted spider veins in a controlled manner. The gentle heat generated through ultrasound will cause the spider veins to collapse gradually. The treatment is highly precise, and causes no damage to the surrounding healthy tissue and healthy veins.
Ultrasound Assisted PRP
PRP injections are a highly innovative and advanced procedure to address a variety of medical concerns. At Sky Balance medical spa, ultrasound guided PRP injections are used to treat painful or inflamed joints and tendons
The focused heat generated through ultrasound energy helps to reduce inflammation and provide relief from pain. Patients can regain mobility and stability of the joints and tendons with this treatment in a precise, non-surgical way. Sky Balance receives patients from Schaumburg, Chicago, IL, and nearby areas for ultrasound based treatments.
Ultrasound Based Diagnostics
Ultrasound imaging technology is a highly effective and proven way to diagnose various medical conditions and abnormalities. With the accurate diagnosis achieved through ultrasound, the physician is in a position to offer more effective and targeted therapies for faster and complete relief.
Sky Balance medical spa offers ultrasound based diagnostics for problems related to the following conditions:
Abdominal
Thyroid
OB/GYN
General
Vascular
Varicose Veins
Tests Offered
Sky Balance offers advanced lab analysis and functional medicine tests for a number of conditions, which include the following:
General screening and wellness exams
Thyroid and adrenal testing
Advanced testing for gastrointestinal disorders
Hormone testing for women
Hormone testing for men
Nutrient testing (amino acids, essential fatty acids, vitamins and minerals)
Testing for genetic single nucleotide polymorphisms (SNPs)
Neurotransmitter testing
Heavy metal and environmental toxicity testing
Food sensitivity testing
Allergy testing and treatment using sublingual immunotherapy
Advanced cardiac and lipid profiles
The treatments as well as diagnostic tests at Sky Balance medical spa are carried out under the guidance and supervision of Dr. Sameer who has been practicing in Schaumburg, IL for more than a decade.
For more information about the Medical Spa procedures and treatments performed by doctors Sameer Naseeruddin, MD ABVLM ABIM and Maggie Pilat Rzeszuto, ND contact SkyBalance Med Spa to schedule an appointment at 847.895.8180 or click here. Helping patients in and around the Chicago area.