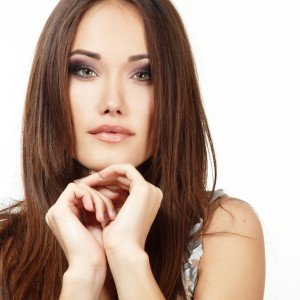 Highly innovative and advanced techniques for hair restoration are now available, which can be safely performed at a med spa to produce desirable outcomes in a less invasive manner. Men and women who want to avoid invasive hair transplant surgery can receive equally or more effective results with these cutting edge alternative solutions.
Sky Balance Med Spa, led by double board certified physician Dr. Sameer Naseeruddin, provides less invasive and proven hair restoration procedures. The medical spa provides these treatments to patients in Schaumburg, Chicago, IL, and surrounding locations.
PRP Hair Restoration
Platelet rich plasma (PRP) based hair restoration is a highly promising and completely non-surgical treatment for hair loss in both men and women. The growth factors contained in PRP will naturally stimulate the growth of new hair follicles while fortifying the health of existing hair follicles.
The PRP hair restoration med spa procedure begins with the provider obtaining a blood sample from the patient. This blood is processed through a centrifugal process to separate PRP. Thereafter, the affected site is prepared and numbed with a topical anesthetic. The PRP is then delivered using a series of fine needle injections on the scalp.
The patient will experience mild redness and swelling in the treated area for one or two days, but no specific downtime is involved. The patient will be able to notice new hair growth as early as two months, but the full results will be established over a year. A series of four treatment sessions can usually help to achieve optimal outcomes.
SmartGraft Hair Restoration
SmartGraft is a state of the art, minimally invasive technique of hair restoration. It is designed to fight hair loss in both men and women, and helps to naturally and permanently re-grow lush, full hair. SmartGraft is not a traditional surgery. It involves the use of a unique device that allows for the transplantation of hair follicles without the need for major surgery or prolonged recovery. Sky Balance medical spa receives patients from Schaumburg, Chicago, IL, and nearby areas for SmartGraft.
The treatment provider will gently remove hair grafts from a donor site on the back of the head or another area of the body. An automated process will be used to collect, sort, count, and store each graft in a sterile and controlled environment. The grafts are then transplanted into tiny openings no bigger than a pinprick. The efficiency and speed of the procedure ensures better survival of the grafts and enhances their ability to re-grow.
A trained and experienced provider will be able to ensure the right placement, angle, and density of the grafts to achieve optimal, natural looking results. No buzz cut is necessary with this technique, and the patient can choose the hair style of their liking. The procedure can be performed without general anesthesia, involves no downtime and can be performed in-office.
A single sitting of five to six hours is usually required to complete the SmartGraft hair transplant procedure. New hair growth begins in about three months, while full growth is attained at 12 to 14 months.
For more information about the Medical Spa procedures and treatments performed by doctors Sameer Naseeruddin, MD ABVLM ABIM and Maggie Pilat Rzeszuto, ND contact SkyBalance Med Spa to schedule an appointment at 847.895.8180 or click here. Helping patients in and around the Chicago area.