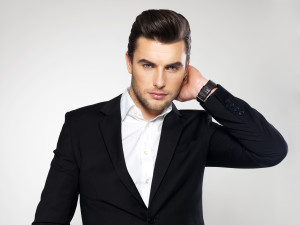 Hair loss and hair thinning are age-old problems for both men and women. Traditional hair transplant procedures have been used for hair restoration, but the challenge is that such procedures are significantly invasive and leave undesirable scarring in the scalp. Artas Robotic Hair Transplant is a less invasive med spa procedure to achieve similar or better outcomes in a more precise manner.
Artas is, in fact, the first and only robotic system that has been designed for hair transplant. The procedure has been cleared by the FDA, and requires the guidance and assistance of a trained physician. Results with this minimally invasive technique are more natural looking, and do not involve plugs, stitches and pain associated with traditional hair transplants such as strip technique.
Artas technique does not leave a linear scar, which allows the patient to cut and style the hair the way they want, without having the limitation to hide the scar. Sky Balance medical spa, led by Dr. Sameer Naseeruddin, provides Artas hair transplant system to patients in Schaumburg, Chicago, IL, and surrounding locations.
Optimizing Hair Restoration
Artas Robotic Hair Transplant System involves cutting edge technology to optimize hair restoration, and achieve superior results. It involves advanced digital imaging scans, tracking and grading of each hair, and choosing the best hairs for harvesting. Each hair follicle is removed individually using image-guided precision robotics.
The med spa treatment provider will be required to harvest only the minimum amount of hair in order to accomplish the desired hair design. With the Artas system, at the initial stage, hair is selectively harvested with robotic precision. This allows for consistent graft dissection. Speed and accuracy in the harvesting process is far superior with advanced robotics as compared to manual handheld techniques.
Recipient Site
The Artas hair transplant system makes use of a unique Recipient Site Making technique to implement the patient's chosen hair restoration design, which has been carefully created with the Artas Hair Studio technology. With the help of robotic Recipient Site Making, the Artas system can preserve the existing, healthy hair.
Survival and growth of the transplanted hair depends entirely on the meticulous creation of these robotic recipient sites. Sky Balance medical spa receives patients from Schaumburg, Chicago, IL, and nearby areas for Artas hair transplant.
Donor Site
The donor site plays an equally vital role as the recipient site in hair restoration. Identifying where the hair should be harvested from will make a key difference to the final outcome. The donor site primarily consists of an area on the sides and back of the head.
The cutting edge Artas Robotic System makes use of advanced algorithms to randomly select the best hairs for harvesting. This allows for optimal results, while preserving the natural appearance of the donor site.
Benefits of Artas System
Little to no discomfort or downtime
No stitches or linear scarring
Intelligent algorithms for precise results
Optimal hair selection for harvesting
Delivery of high quality robust grafts
Consistent and precise graft dissection with digital mapping
Artas Robotic System produces naturally distributed results and avoids harm to existing healthy hair.
For more information about the Medical Spa procedures and treatments performed by doctors Sameer Naseeruddin, MD ABVLM ABIM and Maggie Pilat Rzeszuto, ND contact SkyBalance Med Spa to schedule an appointment at 847.895.8180 or click here. Helping patients in and around the Chicago area.