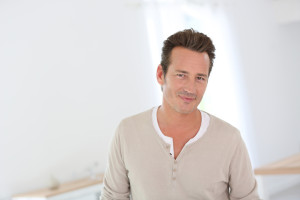 Hair transplant surgery has remained the most reliable hair rejuvenation and restoration treatment option for decades. However, the limitation with this traditional transplant procedure is that it is highly invasive, involves significant discomfort and downtime, and leaves an unsightly linear scar. It is possible to avoid these limitations with two innovative hair rejuvenation med spa procedures called SmartGraft and Artas Robotic System.
Both SmartGraft and Artas treatment options are less invasive, more precise and leave no conspicuous linear scarring. These advanced solutions involve cutting edge technology to produce more natural looking outcomes. Sky Balance medical spa, led by Dr. Sameer Naseeruddin, provides SmartGraft and Artas Robotic System hair rejuvenation options to patients in Schaumburg, Chicago, IL, and surrounding locations.
SmartGraft
SmartGraft is a state of the art device that enables hair transplantation without involving significant hair grafting surgery or extended recovery periods. Both men and women can achieve natural, permanent hair re-growth and restore their own lush, full hair. The med spa treatment provider will gently remove hair grafts from a donor site on the back of the head or another area. Automated collection, sorting, counting, and storing of each graft will be done in a sterile, controlled environment.
The provider will then implant the grafts into tiny openings in the recipient site. The openings will be no larger than a pinprick, making the procedure minimally invasive. The rapid pace of the grafting process supports long-term survival of the grafts and increases their ability to re-grow. The provider will use high precision techniques to ensure correct angle, density and placement of the grafts to achieve optimal, natural looking results.
Some of the key benefits of SmartGraft include that it facilitates permanent hair re-growth, does not require a buzz cut, does not involve general anesthesia, can be performed comfortably in an office setting, and involves almost no recovery time. Sky Balance medical spa receives patients from Schaumburg, Chicago, IL, and nearby areas for SmartGraft.
Artas Robotic Hair Transplant
Artas Robotic system is the first and only robotic hair transplant system. Sky Balance is equipped to provide this FDA cleared technology to create permanent, natural looking hair restoration without the plugs, stitches and pain normally associated with traditional hair transplants. This minimally invasive procedure does not leave a linear scar, allowing the patient a free choice to maintain any hair style.
The use of advanced digital image scanning, tracking and grading of individual hairs, selection of best hairs for harvesting and image guided precision robotics to remove each hair individually make Artas a highly effective hair restoration procedure. It requires only a minimal amount of hair for harvesting to complete the selected aesthetic design created with the help of Artas Hair Studio.
Some of the key advantages of Artas Robotic hair transplant procedure are that the procedure is virtually pain free, involves no stitches or linear scarring, delivers high quality, robust hair grafts, provides precise and consistent graft dissection due to digital mapping, and minimizes fatigue and potential for error, which are typically associated with manual techniques.
For more information about the Medical Spa procedures and treatments performed by doctors Sameer Naseeruddin, MD ABVLM ABIM and Maggie Pilat Rzeszuto, ND contact SkyBalance Med Spa to schedule an appointment at 847.895.8180 or click here. Helping patients in and around the Chicago area.