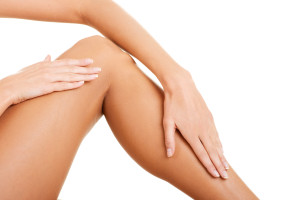 Vein problems that till recently were treated with massage and stockings have been receiving surgical treatments for long term solution and to get rid of pain and numbness. These treatments are more common among women than men and since 2000 the number of people undergoing varicose vein surgeries has gone up by several thousands. The overall cost of vein treatment varies between locations and also depends on the doctor's experience. The general cost is between two to three hundred for treatment in both legs to several hundred dollars for other parts of the body. Usually laser vein treatments are more expensive than sclerotherapy.
Vein treatments are time consuming and delicate processes which require a lot of patience and experience. The cost of treatment also depends on the location of the veins and severity of the situation. During consultation for treatment at the Sky Balance Med Spa, the team of doctors led by Sameer Naseeruddin, MD & Alison Egeland, ND will give you complete details of the procedures and results that can be expected. They provide expert care to patients in Schaumburg, Chicago, IL and surrounding areas for spider and varicose vein problems.
Different types of treatments and costs
Endovenous laser treatment
This is done just outside the skin to treat light spider vein and varicose vein issues that are close to the skin's surface. Depending on the situation two or three treatment sessions may be required that is carried out within a gap of six to eight weeks. At the MedSpa, doctor will check to find the root of the problem and if blood circulation is poor from feeder vein then treatment will be first given to the feeder vein by endovenous laser or sclerotherapy to stop blood flow.
Cost of Sclerotherapy
This type of treatment for removal of varicose veins costs will vary depending on the siaze of the area and how many sessions are carried out. The cost varies on factors like the number of veins treated and conditions of the veins. According to recent statistics released by ASPS the average cost of sclerotherapy sessions is $330 and it can go higher depending on the experience of surgeon and post-operative care provided by Medical Spa.
Phlebectomy surgery
This treatment method is meticulous and is conducted by Dr. Naseeruddin, MD & Dr. Alison Egeland, ND in Chicago to completely remove the vein by making tiny incisions around the varicose vein and pulling it out of the skin. Though anesthesia is administered during this procedure, patient need not be admitted in a hospital and can leave within a few hours of consciousness. Also referred to as microphlebectomy, this procedure is the most expensive of all vein treatments and start at $1000 per leg depending upon doctor's experience, clinic's location and extent of damage. It is preferred by patients as the recovery time is short and results last longer, even though the cost is higher than stripping veins at a local clinic.
For more information about the Medical Spa procedures and treatments performed by doctors Sameer Naseeruddin, MD ABVLM ABIM and Alison Egeland, ND contact SkyBalance Med Spa to schedule an appointment at 847.895.8180 or click here. Helping patients in and around the Chicago area.