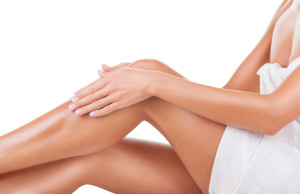 Both men and women undergo varied spider vein and varicose vein treatments that are advised by consulting physician based on the condition of veins and locations. Some laser vein treatments leave scars that can take several weeks to disappear, so when spider veins exist in the face region, the doctor may advice natural treatments for vein removal and topical creams which cost a few hundred dollars. To ensure that desired results are achieved, you should go to experienced physicians like Dr. Sameer Naseeruddin, MD & Dr. Alison Egeland, ND.
Treatment methods
Broken capillaries
Broken capillaries can also lead to spider veins in the face or neck region that can be treated in Medical Spa through different type of laser techniques like IPL, KPT or Nd:YAG. As these are light treatments, the light pigmentation or scars of these procedures can be easily erased through topical creams and lotions. Before selecting the treatment, make a detailed study of before and after photos of these procedures and then take a decision.
Catheter procedure
In this technique which is advised for patients with advanced varicose veins, the doctor will destroy the varicose veins with heat treatment. This treatment usually leads to skin scarring so topical creams are required to remove them. At Medical Spa this procedure is done within 20 to 30 minute sessions and patients can go home within the same day.
Phlebectomy
This procedure is usually carried out in combination with other vein treatments to provide a long term solution to this problem. When multiple vein treatments are carried out by Dr. Sameer Naseeruddin, MD to improve the skin's outlook like ligation and stripping along with phlebectomy then before and after photographs of all these procedures are shown to patient. This helps them make an educated decision about the procedure they want to undergo to achieve desired result.
Sclerotherapy – Patients undergoing this form of vein treatment procedure in Schaumburg, Chicago and surrounding areas can get back to work within hours after the treatment as it does not require local anesthesia. Doctors usually carry out the treatment in more than one session for effective results. Though there are a few scars, these usually fade away after a few weeks and skin can be clean and blemish free.
Endothermal ablation
During this treatment, energy from radio waves or lasers is used to close the affected veins. Once the affected veins are dysfunctional the blood gets redirected to healthy veins and will not recur if the patient follows a healthy lifestyle. After treatment by endothermal ablation at a MedSpa a person may feel pain and numbness in the leg along with pins and needles. After this intensive procedure doctor will advise patients to wear compression stockings and regular walking exercises to maintain circulation in the legs.
Endovenous laser treatment
This treatment involves ultrasound guided catheter-based removal of veins by using laser to heat the vein to seal it at the end. Then the laser is passed out through the vein to close the entire vein which is done under local anesthesia so only that part is sealed out.
For more information about the Medical Spa procedures and treatments performed by doctors Sameer Naseeruddin, MD ABVLM ABIM and Alison Egeland, ND contact SkyBalance Med Spa to schedule an appointment at 847.895.8180 or click here. Helping patients in and around the Chicago area.