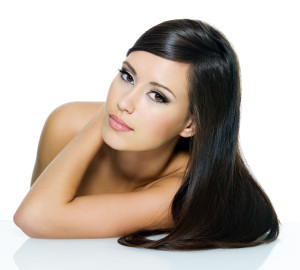 When the body's own immune system strikes at the hair follicles, where the hair growth originates, the hair loss that occurs is known as alopecia areata. However, the damage caused by this condition is usually not permanent. The causes of the immune system attacking the follicles remain unknown, but the condition occurs more commonly in people below the age of 20.
Both men and women are equally impacted by alopecia areata, and may receive treatment at a qualified med spa. The treatment provider will explain various aspects of the condition during the initial consultation. Sky Balance medical spa provides treatments for different types of hair loss to patients in Schaumburg, Chicago, IL, and surrounding locations.
How the Hair Loss Occurs
Alopecia areata typically begins with clumps of hair falling out, leading to round and smooth hairless patches on the scalp. Sometimes the hair may become very thin, but patches of baldness may not be noticeable. In rare situations, total loss of hair may take place. Hair may grow back in a few months in one area, but may fall out it in another location.
However, about one in 10 people will never re-grow hair after alopecia areata. This is more likely in people who have a family history of this disease, have another autoimmune disease, are prone to allergies, or have widespread hair loss. There is no cure for alopecia areata, but it can be treated at a qualified med spa.
Treatment
Some people may not want to treat alopecia areata because the hair will usually re-grow within a year. Patients who want to avoid treatment may wear hairpieces, which could be made of synthetic or human hair and implanted into a nylon netting. The patient may also apply certain styling techniques and hair care products.
Perms or hair care products may make the hair appear thicker. The scalp may be colored with dyes. However, continuous use of dyes or perms should be avoided because it can cause more hair loss. Most commonly, patients receive corticosteroid injections in the scalp to treat patchy hair loss. The injections are placed 1 cm apart, every four to six weeks.
Topical corticosteroids may be applied to the affected skin case of children and some adults. Minoxidil or Rogaine may be applied in conjunction with topical corticosteroids. Sky Balance medical spa receives patients from Schaumburg, Chicago, IL, and nearby areas for hair loss solutions.
Advanced Treatments
Contact immunotherapy may be used, which can trigger a reaction on the scalp to help the hair to grow. The treatment involves application of a medicine on the scalp once a week. The medication will irritate the skin and make it scaly and reddish. In about three months, hair re-growth may occur.
Psoralen with ultraviolet A light (PUVA) therapy may be applied in some cases to address alopecia areata. People with extensive areas of skin affected by the condition or those who are unable to use other therapies may receive PUVA treatment. It involves the use of psoralen medication that makes the skin more sensitive to UVA rays, and then the skin is exposed to UVA light.
For more information about the Medical Spa procedures and treatments performed by doctors Sameer Naseeruddin, MD ABVLM ABIM and Alison Egeland, ND contact SkyBalance Med Spa to schedule an appointment at 847.895.8180 or click here. Helping patients in and around the Chicago area.