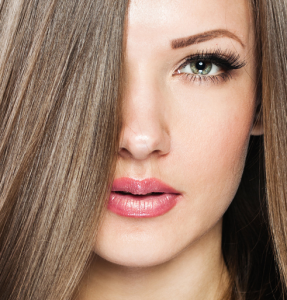 Full and even-looking lips can accentuate the beauty of the face. For many years, women have chosen lip augmentation med spa procedures to enhance the appearance of lips. With Juvederm Ultra Plus XC dermal filler injections, it is possible to achieve fuller lips in a simple, minimally invasive manner.
Juvederm XC variety includes local anesthetic lidocaine, which avoids the need for external anesthetic application. Sky Balance medical spa is a provider of Juvederm lip augmentation procedure for patients in Schaumburg, Chicago, IL, and surrounding locations.
Hyaluronic Acid-Based Injections
Juvederm facial filler gel includes hyaluronic acid as its main ingredient. This is a completely biocompatible substance found naturally in the human body. The filler gel will add instant volume to the lips, and hyaluronic acid will trigger the production of collagen in the skin to create more sustainable and natural looking results.
Another advantage with hyaluronic acid is that Juvederm will not require any prior allergy tests. Ultra Plus variety indicates that the concentration of hyaluronic acid in the filler gel is higher. Therefore, it can effectively volumize the lips and make them appear more attractive.
Procedure
Juvederm lip augmentation procedure can be performed on an outpatient basis on the same day of the first consultation at a qualified medical spa. No advance preparation is required for this treatment. The treatment provider may apply a topical numbing cream inside the lip, if the patient has high sensitivity. In other cases, it may not be necessary because Juvederm XC contains lidocaine.
The injection procedure will be performed using micro fine needles in small doses. The filler gel will be injected in targeted areas to achieve smoother, uniform and fuller lips. The complete procedure can be completed in less than 20 minutes. Sky Balance medical spa receives patients from Schaumburg, Chicago, IL, and nearby areas for Juvederm Ultra Plus XC lip augmentation.
Results
While it is important to have realistic expectations and recognize that not everyone can achieve voluptuous looking lips, most patients will be able to come close to their desired goals or exceed them. The key limitation is that the patient can only improve what they already have. Therefore, if someone has naturally thin lips, they may be able to achieve normal lips with Juvederm Ultra Plus, but not very full ones.
One of the most important results of Juvederm lip injections is that uneven lips can be reshaped to appear uniform. For instance, a smaller left lower lip can be matched to the size of the right lower lip. Natural looking results can be created when the procedure is performed by an experienced provider. Just a single syringe of Juvederm Ultra Plus may suffice for lip augmentation in many cases.
Recovery
Following the procedure, the provider will gently massage the treated area to ensure there are no bumps remaining in the lips. Ice therapy may be used initially to reduce swelling. Mild bruising and swelling is expected in the first two to three days, which will disappear on its own. Results can be seen almost immediately, and will fully establish over a period of one week.
For more information about the Medical Spa procedures and treatments performed by doctors Sameer Naseeruddin, MD ABVLM ABIM and Alison Egeland, ND contact SkyBalance Med Spa to schedule an appointment at 847.895.8180 or click here. Helping patients in and around the Chicago area.