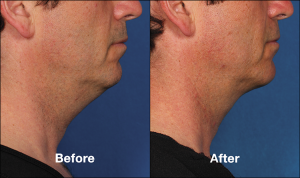 Kybella chin fat reduction injectable treatment has created a unique non-surgical med spa treatment alternative to liposuction. While the treatment has earned the FDA's approval, a number of patients continue to be concerned about its potential effectiveness and longevity. The treatment provider should educate the patient during the initial consultation and address all their concerns.
One of the important questions that the provider should answer for the patients is how sustainable may be the results with Kybella injections. This will help a patient compare the pros and cons of Kybella against other treatment alternatives and enable them to make a well-considered decision. Sky Balance medical spa, led by Dr. Sameer Naseeruddin, provides Kybella injections to patients in Schaumburg, Chicago, IL, and nearby locations.
Sustainability of Kybella
Extensive clinical studies and real feedback from Kybella treatment providers and patients have sufficiently established the efficacy of this injectable med spa procedure. Nearly every patient who receives Kybella treatment to reduce submental fat will notice significant reduction in the fat deposits. However, the patient may still worry about how long the results may sustain.
Patients should note that the results with Kybella injectable procedure for chin fat removal are permanent. Once the adipocytes or unwanted fat cells are eliminated with Kybella drug, they will not regenerate. Some fat cells may still remain after the treatment, and these may grow bigger when the patient puts on weight or smaller when they lose weight. This process will occur normally like other fat cells in the body.
However, following the procedure, the patient will have fewer fat cells still surviving in the treated area, which may grow larger in the future. Therefore, even if a patient puts on weight in the future, the increase in fat tissue in the treated submental area will not be very significant.
Re-treatment is not Needed
Moderate to severe fat tissue deposits underneath the chin can be eliminated with Kybella injections, but the surrounding healthy tissue remains without harm. While the maximum number of Kybella treatments is six, most patients would achieve their aesthetic goals with just two to four treatments. Each treatment may use up one to two vials of Kybella divided into multiple injections.
The good thing about Kybella is that it destroys the targeted fat cells permanently. The patient will not require re-treatment once the Kybella treatment program is over. The patient should stay committed to the treatment and go through all the treatment sessions as recommended by the provider in order to achieve permanent results with Kybella.
A single treatment session with Kybella may involve about 12 to 20 tiny injections, but in a few cases, the number of injections may be as high as 50. There should be a gap of at least four weeks between two Kybella treatment sessions. Results will become noticeable in about four to six weeks, and will progressively improve.
Many patients will receive 12 to 20 tiny injections in a single treatment session, but some patients may get up to 50 injections. Each treatment session should be spaced at least one month apart, according to the FDA guidelines. A single session can be completed in about 20 minutes.
Patients who maintain moderate body weight will not require touch-ups in the coming years. Sky Balance medical spa receives patients from Schaumburg, Chicago, IL, and surrounding locations for Kybella.
For more information about the Medical Spa procedures and treatments performed by doctors Sameer Naseeruddin, MD ABVLM ABIM and Alison Egeland, ND contact SkyBalance Med Spa to schedule an appointment at 847.895.8180 or click here. Helping patients in and around the Chicago area.