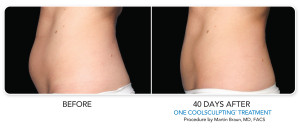 CoolSculpting is an innovative fat reduction procedure based on a unique cooling technology to achieve slimmer and more youthful looking body contours. It is important for a patient to have accurate information and understanding about this FDA cleared fat reduction med spa treatment in all respects. During the initial consultation, the treatment provider will address all queries of the patient in detail.
Experienced providers will also provide an estimate of the costs involved in CoolSculpting so that the patient is in a position to evaluate their options and make a well-informed choice. Sky Balance is a leading medical spa providing cutting-edge non-surgical procedures such as CoolSculpting to patients in Schaumburg, Chicago, IL, and surrounding communities.
Comparing Financial Factors with Surgery
Liposuction is the most common form of cosmetic surgery that is designed to achieve fat reduction. However, CoolSculpting can prove to be a relatively more affordable med spa procedure with similar goals. Liposuction will typically involve the costs of anesthesia, surgical facility costs, fee of the plastic surgeon, and additional expenses such as medical tests, surgical garments, prescription medications and post-operative appointments with the surgeon.
CoolSculpting will simply avoid all these costs. The procedure is typically performed in-office, and involves no anesthesia and no post-operative care or expenses. Patients will not need to take time off from work, which can have cost implications in case of surgery. Risks are almost non-existent, which means future costs to address complications are not involved.
Cost Factors
The dollar cost of CoolSculpting can differ from one practice to another and even from one patient to another at the same practice. Where the practice is located will make a difference to the costs. Prime urban centers and cities along the coasts will usually have higher average living costs. This will impact the costs of most types of goods and services, including CoolSculpting.
The quality standards, technology, and reputation of the practice where CoolSculpting treatment is received will also impact the cost. Patients should ideally choose a well-established medical spa that is fully equipped to provide this procedure and has thoroughly trained and experienced staff. Sky Balance Med Spa receives patients from Schaumburg, Chicago, IL, and nearby areas.
Extent of Treatment
Fat reduction needs of each patient may vary, which will be an important determinant of the overall dollar cost of the procedure. Some patients may require fat reduction in a single area, while others may require treatment in multiple areas. The sticker price of the treatment in smaller areas such as neck, knees, or ankles will differ from the financial amount in the areas such as the abdomen, thighs, and buttocks.
When CoolSculpting is combined with other procedures, the cost-effectiveness may increase because of a package price. Total number of CoolSculpting treatment sessions involved will also make a difference to the overall impact of the procedure on your checking account.
Insurance and Financing
CoolSculpting costs are not likely to be covered under insurance because it is an elective procedure. However, patients can weigh their financing options such as credit cards, bank loans, personal borrowings, and loans from medical care finance companies. Even crowd funding should not be ruled out.
For more information about the Medical Spa procedures and treatments performed by doctors Sameer Naseeruddin, MD ABVLM ABIM and Alison Egeland, ND contact SkyBalance Med Spa to schedule an appointment at 847.895.8180 or click here. Helping patients in and around the Chicago area.