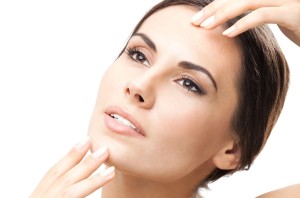 Liquid facelift is an innovative non-surgical med spa procedure to rejuvenate facial appearance. While Botox and various FDA approved dermal filler injections are used independently to reduce the signs of aging from the face and improve facial volume, a liquid facelift treatment combines the benefits of these injectables to produce more effective outcomes.
Restylane is one of the most widely accepted FDA approved facial fillers based on hyaluronic acid. The treatment provider may use Restylane injections along with other injectables to mitigate wrinkles and fine lines and create smoother facial contours. Sky Balance medical spa provides liquid facelift treatment to patients in Schaumburg, Chicago, IL, and surrounding locations.
What is Liquid Facelift?
Liquid facelift has emerged as a popular procedure in recent years because it can create a similar effect as facelift cosmetic surgery, but without all the risks, complications, costs, discomfort and downtime that are typically associated with a surgical procedure. Liquid facelift treatment may include injectable treatments such as Botox, Restylane and Juvederm Voluma.
All these liquid injectables perform a different task independently. When these are performed in conjunction in strategic locations, the med spa treatment provider can create successful and comprehensive anti-aging effects on the face. Botox can be used to mitigate frown lines between the brows, horizontal lines on the forehead and crow's feet around the eyes.
Restylane can be used to reduce fine lines and mild to moderate wrinkles on other areas of the face, including smile lines, marionette lines and other facial creases. Restylane will also help to reduce depressions or dark circles beneath the lower eyelids. Juvederm Voluma may be used to add volume to the depleted mid-face area and create fuller, rounder cheeks.
A judicious combination of soft tissue facial fillers and muscle immobilizers can be used to correct facial asymmetries, lift sagging skin, fill lines and depressions, minimizes creases and folds, restore facial volume and enhance facial features. A liquid facelift procedure can take anywhere from 15 minutes to an hour, depending on the patient's aesthetic goals. Sky Balance medical spa receives patients from Schaumburg, Chicago, IL, and nearby areas for liquid facelift.
Role of Restylane
Restylane facial filler is usually an important component of a liquid facelift procedure. This non-animal fat based, biodegradable gel includes hyaluronic acid, which will stimulate the production of fresh collagen fibers in the skin. The skin will become firmer and smoother, and results will improve gradually in a natural looking way.
Restylane dermal filler is available in a few variants, and each one of them is proven and safe for facial rejuvenation. Nearly every area of the facial skin can be treated with one of the variants of Restylane with sustainable and predictable outcomes. Light wrinkles, creases and even deep folds can be mitigated with Restylane injectable treatment.
As a part of liquid facelift, the treatment provider may use Restylane to treat fine mouth lines and laugh lines. Under-eye sagging can be reduced, recessive chin or under-projected cheekbones can be augmented, and overall facial contours can be enhanced with Restylane dermal filler. It is also commonly used as a lip filler to improve definition and shape of the lips.
For more information about the Medical Spa procedures and treatments performed by doctor Sameer Naseeruddin, MD ABVLM ABIM contact SkyBalance Med Spa to schedule an appointment at 847.895.8180 or click here. Helping patients in and around the Chicago area.