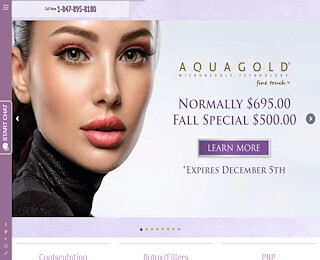 Platelet-rich plasma treatment is a procedure that entails injecting certain substances into targeted areas to promote the healing process. The plasma is an element of the blood that is made up of growth factors or proteins that aid blood clotting. 
For those looking to heal injured tendons, ligaments, muscles, and joints, this treatment is exactly what you need. The idea is to inject these damaged areas with your concentrated PRP, causing it to stimulate your body to regenerate new cells at a faster pace. This is where the healing takes place. 
Nonetheless, finding the best place to get this treatment is a tough nut to crack. This is especially since several clinics administer the platelet-rich plasma treatment in Schaumburg. With that in mind, here's an overview of ours and why you should give us a try. 
How Our Platelet-Rich Plasma Procedure Works
Our platelet-rich plasma therapy follows a fairly straightforward process. It can be done in less than two hours and doesn't necessarily require hospitalization. Also, you don't have to undergo any specific preparations before the treatment is administered. However, you're expected to stay well hydrated to smoothen the blood drawing process. 
Once this is out of the way, you're more than ready to begin. Here's a step by step look into our top of the line procedure: 
Less than two ounces of blood will be collected. This is not any different from how much blood you give during a test, so it shouldn't be a bother. It is also the same blood collection process that is used in both procedures. 
The blood is poured into a centrifuge where it is spun till the red and white blood cells, platelets, and plasma are properly separated. This is to meet the required level of concentrated platelets. 
Once the separation process is over, the platelet-rich plasma is collected into a syringe, ready for immediate administration. 
The concentrated PRP is then injected into the affected area with the help of an ultrasound probe. However, before injection, the site is properly cleaned with iodine or alcohol. Also, you're given a shot of anesthetic to reduce any pain. 
Possible Side Effects 
Once the procedure is over, you should be able to resume your daily activities without any hindrances. However, here is a list of what to expect post-procedure: 
Tender and swollen flesh
Soreness
Infection
Nerve injuries
Tissue damage
Other Uses of the Platelet-rich Plasma
Hair restoration
Facial rejuvenation
Osteoarthritis
Platelet-rich plasma therapy is a relatively easy process. You only need to find the best hospital and employ the help of the finest personnel to administer the injection. This is the only way you can have a quality experience.
Seeing that we have an unbeaten record of giving the best platelet-rich plasma treatment in Schaumburg, IL, then you have all you need. Contact Skybalance Med Spa to schedule your first appointment and ask about our special: 847-895-8180. 
Give us a try, and we'll help you get your body back together!