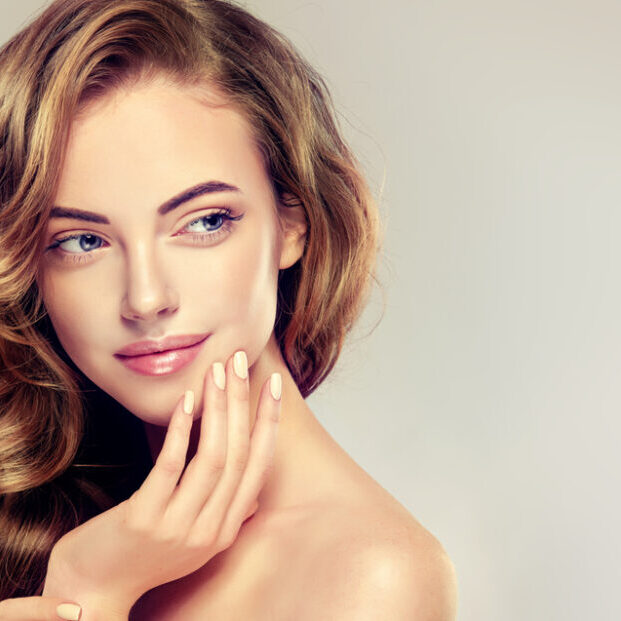 We provide medical-grade chemical agents are used to resurface and, at times, remove the top layers of the skin. We offer a variety of medical grade peels, to treat certain skin issues and a number of skin conditions. Chemical peels can be done at different depths (ranging from superficial to deep) to achieve specific results, depending on the clients' individual needs. We have listed our peels below in order of aggressiveness.
Procedure Time
30-60 minutes
Recovery Time
No Downtime-least aggressive
Medium peel-5 to 7 days-moderate aggression
Heavy peels-7 to 14 days-aggressive
What it Treats
Fine Lines + Wrinkles
Elasticity + Firmness
Even Tone + Vibrancy
Oily + Congested Skin
Skin Texture
Brown Spots
Enlarged Pores
ZO® STIMULATION PEEL™ Red Carpet peel
---
Also known as our Red Carpet Peel, this treatment delivers result with no effort. Most gentle and great for any skin type. With 1% retinol to penetrate into the layers of your skin, this peel is great for sun damage, dry texture, wrinkles, and fine lines. The ZO ® Retinol Stimulation Peel™ is not as abrasive as our more aggressive peels, but it will give you visible skin improvements, a softer texture, and results in tighter skin. This peel can be combined with other services.
ILLUIMINIZED PEELS
---
The illuminize Peel is our non-invasive very superficial peel utilizing a novel approach to chemical peeling using a newer generation of alpha hydroxyl acids in combination with a phytic acid and commonly used peeling agents to maximize skin rejuvenating effects with low irritation. This skin treatment commonly provided a glowing result for our patients before big events and vacations. Our no downtime peeling treatment leaves a 2 Day healthy glow to the skin. This peel can be combined with other services.
VITALIZE PEEL
---
Our most popular peel gives a reviving feel to dull tired skin. Vitalize Peel is a superficial peel requiring little downtime for the patient. The formulation includes a unique blend of peeling agents: alphA hydroxyl acids, beta hydroxyl acids, and resorcinol. Retinoic acid is recommended as a final step. With a 2 day healthy glow, and peeling on the third day, with a 7 day peel time.
REJUVENIZE PEELS
---
This is our second most aggressive medical grade peel. Helping target overall skin texture, heavy melasma (pregnancy mask), and acne pitting. Rejuvenize Peel is a superficial peel that penetrates into the deeper layer of the epidermis and produces the most exfoliation. The formulation includes a unique blend of peeling agents: : alpha hydroxyl acids, beta hydroxyl acids, resorcinol and retinoic acid.
*Please refer to your skin therapist for instructions on this peel treatment due to a possible 14 day peel time.
3 STEP PEEL
---
This is our most aggressive form of chemical peel. While suitable for anyone. We have a 90% success rate for clearing most and all forms of pigmentation. The 3 step peel is highly unique in the fact that it was developed for pigmentation. This unique chemical peel extracts pigmentation out of the skin without damaging the surrounding tissue. This peel not only ads in the cell grow but also inhibits the cells that causes pigmentation to reform. Our custom at home regimen is included in your treatment protocol for this procedure. The 3 step peel is great also for those skin types 4 or higher who should not be doing laser for pigment removal. The 3 step is great for all skin types that have uneven skin tone from all forms of pigmentation.
Contact Us for a Consultation
Summary

Aggregate Rating
5 based on votes
Brand Name
Skybalance Medical Spa
Product Name
Acne