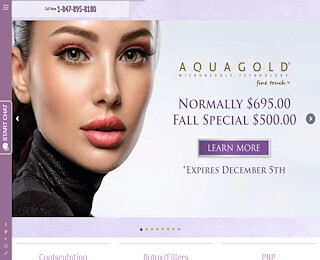 Health is a unique form of blessing which is realized the most when that is taken from you. To maintain your health and beauty, all you need to do is leave all your hustles to us. Pains in your body, unnecessary fat, growing all would come to a halt when you go for the right choice. We realize your health and beauty are very precious to you and, with this regard, we come to you with the best procedures and treatments to build and strengthen your muscles and make all your unnecessary body fat go away. We offer the Emsculpt procedure at a very low Emsculpt Cost.
Here are some Frequently asked questions answered about our finest Emsculpt treatment.
Q) Is emsculpt worth the money?
Surely, with all those unnecessary fat problems which are somewhat stopping you to shine glowingly, we come to you with our finest treatments at the most economic prices out there in the market. Emsculpt costs are very pocket-friendly and very much feasible when you compare them with the results Emsculpt delivers. We deliver treatments to strengthen your muscles to prove out to be most efficient and for the reduction of your unwanted fat in quick sessions with fast results. Check out our services and, this would be the best thing you would have ever invested your money in.
Q) How long before you see results from emsculpt?
Evident changes can be seen right after the treatment, as a rigorous workout of the target area muscles. Two to four weeks after the last session, positive results are usually observed when you go for a treatment series. The underlying muscles require time to adapt and strengthen. Fat cells are naturally and slowly eliminated from your body through apoptosis during a series of treatments. Results become more visible after series of treatments and, changes are more noticeable within weeks and months.
Q) How long does emsculpt last?
The glowing results of Emsculpt are long-lasting and tend to maintain until six months and more. Experts recommend maintenance treatments along with a prescribed diet. Exercise and lifestyle modifications are also suggested to keep you looking and feeling good!
Q) How many sessions of emsculpt do you need?
The number of treatments can vary depending on your required results. Your muscle tone and undesirable fat also count for the number of treatments suitable for you and your body. One series of EMSCULPT treatments would reduce fat by up to 19% and increase muscle up to 16% in the treated area. Just one series of 4 treatments of EMSCULPT makes many patients happy as the results are very evident, while some people felt the need for more than one series of treatments to achieve their desired results.
Q) Does emsculpt help with cellulite?
Emsculpt will provide some skin tightening and lifting results that can help reduce cellulite. Emsculpt is not a treatment that specifically deals with cellulite, but we offer a wide range of fat removal and skin-tightening procedures too. Emsculpt can, to some extent, help you with cellulite.
Contact Us: Contact Skybalance Med Spa to schedule your first appointment and ask about our special: 847-895-8180