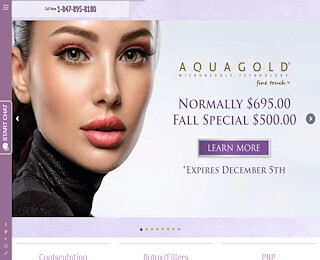 FUE (follicular unit extraction) is an excellent procedure in hair transplantation technology. Your natural hair will grow with an FUE hair transplant procedure. This minimally invasive hair restoration procedure extracts follicular units from your healthy donor areas and places them in the balding or thinning areas of your scalp.
Our FUE Hair Transplant Schaumburg could be the treatment you need if you are experiencing baldness or hair loss. At Sky Balance Med Spa, you'll find the most advanced and latest hair restoration techniques available. We can help you create the best hair loss treatment plan for your unique needs.
Benefits Of FUE Hair Transplants
Here are some benefits of choosing an FUE procedure:
FUE hair transplants are carried out with automated devices that make the process much quicker. The use of these modern technologies allows for the least invasive and most precise hair transplant procedure.
The level of discomfort during and after the FUE hair transplant is significantly less. FUE transplant uses a minimally invasive method, and complications during and after this procedure are very rare. Any discomfort usually lasts no longer than three days.
There is minimal downtime with an FUE procedure. FUE transplant has a shorter recovery time, with many patients getting back to their daily activities within a few days.
The FUE procedure harvests follicles in a random fashion and transplants hairs, leaving NO linear scar and bald behind. This gives your hair a more natural and glowing look and allows you to wear your hair short without bothering about a visible scar.
Minimal Scarring In Donor Area
Since the follicles are collected from the donor area, the look is minimally affected. FUE is a good treatment option for those who prefer to wear their hair short because the donor area looks unaltered and unaffected. 
FUE offers greater affordability and cost-flexibility. It enables your doctor to extract some hair follicles in a single session. The number of hair grafts needed to accomplish your desired results will determine the cost of your procedure.
Candidates for FUE Transplant
Candidates for FUE transplant are people with balding at the top or front of their head and thinning hair. FUE is also an excellent treatment option for patients who are not good candidates for FUT. If you have questions about FUE hair transplant or you would like to know if you are the right candidate for a hair transplant procedure, please contact our Schaumburg hair restoration clinic to discuss your many hair options. No matter your hair loss needs, Sky Balance Med Spa will help you feel like yourself again.
Choose Sky Balance Med Spa
If you are looking for the best Schaumburg hair restoration clinic, contact Sky Balance Med Spa at 847-895-8180 to schedule your first appointment. We provide the best hair loss treatment for people of all ages. We can help you address your hair loss problems and restoring your hair to its natural state.