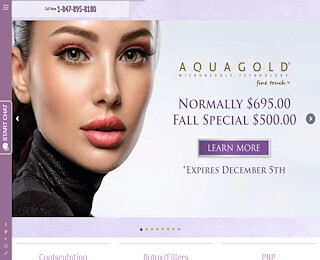 Getting the perfect body is no walk in the park. Besides the commitment that comes with exercise, it's easy to get weighed down by the thought of having to go under the knife to slice off excess fat. However, scientific innovation has brought the perfect answer in the form of the EmSculpt and CoolSculpting procedure. 
It's safe to say that you can get that body you've always desired without having to break a sweat. These body contouring techniques use the latest technology to get you that slimmer look by taking off all the unwanted fat. The best part is, they are non-invasive and super fast, so you don't have to worry about the time factor. 
Nonetheless, even though the procedures aim to help you with your fitness journey, they both function differently. With that in mind, here's a look at EmSculpt vs. CoolSculpting and why it's best to know what suits your needs. 
EmSculpt vs. CoolSculpting: All You Need To Know
To have a better idea of what the processes are all about, here's a little lowdown: 
EmSculpt is a new unconventional body contouring technique that entails toning and lifting without the need for surgery. It stimulates these underlying muscles till they contract. This contraction process strengthens the muscles and helps them grow.
With this process, new muscle fibers are built, and existing fibers are toned. In the end, the EmSculpt technique tells on the shape of your abdomen, thigh, upper arm, and buttock area. Ultimately, it gives them more definition. 
CoolSculpting, on the other hand, freezes away stubborn fat cells under the skin. With top-of-the-line technology, the excess fat is cooled to a temperature that completely destroys it without affecting your skin and tissues. Eventually, your immune system clears out the frozen fat through a natural process called apoptosis. 
It usually takes several weeks for the destroyed fat cells to get cleared out as waste. However, once this is done, you can rest assured that there is no chance of it ever growing back. 
EmSculpt vs. CoolSculpting: Which Is Better? 
The first step in deciding which treatment is best for you is understanding exactly what you need. If you've spent months at the gym and you still can't get rid of stubborn fat cells, then CoolSculpting is what you need. This is because it is not a weight loss procedure, it merely helps to remove fat bulges in different body areas.
EmSculpt, on the other hand, is area-specific. It focuses only on the buttock, thigh, abdomen, and upper arm. This procedure is designed to give you the best body by strengthening, growing, and toning your muscles.
It has nothing to do with fat reduction. However, excess fat can get melted off along the way. So, if you're after muscle definition and a super toned body, then this is exactly what you need. 
If you're still worried about where to have EmSculpt or CoolSculpting, then you've come to the end of your search. With our highly trained personnel, we will give you that perfect body in no time. All you need to do is contact us! Contact Skybalance Med Spa to schedule your first appointment and ask about our special: 847-895-8180