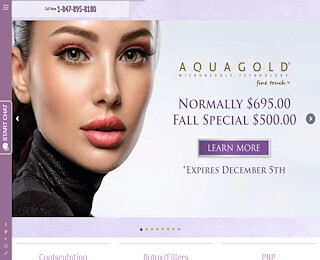 Due to the ever-changing plastic and dermatology world EMSculpt, a noninvasive fat burning and building muscle procedure are making waves.
What is emsculpt?
EMSculpt is an FDA-approved, non-surgical body contouring treatment. It delivers mesmerizing body toning and fat-burning results. Initially, EMSculpt body contouring was vindicated for focusing the abdomen and buttocks, and now it is used to target calves, thighs, triceps, and biceps as well. The benefits of EMSculpt have made it more popular among people. Its benefits include:
Boost metabolism
Non- invasive
Help in injury recovery 
Rapid treatment sessions and immediate results
Zero recovery time
Improve posture
Improve joint health
Increase muscle mass
Who is it for?
Emsculpt works for both men and women but there are certain candidates for which emsculpt is beneficial and some patients for whom emsculpt is not suitable. Following people benefit from EMSculpt treatment:
People Enduring From Diastasis Rection: Women that have given birth are commonly affected by this disease but both men and women who have noticed weight changes, undergone certain surgeries, or lifted heavy weights can be subject to it. EmSculpt in this regard is proven to reduce the gap by 11% in the abdominal muscles which is the consequence of this disease.
People Who Aim To Enjoy A Healthy Lifestyle: Men and women who work constantly to remain fit and are searching for a new fitness routine can look for EMSculpt. Regardless of so much effort if you're still unable to shed fat and strengthen muscles EMSculpt can be a good decision. After emsculpt treatment, if you continue to work on targeted areas you can achieve long-lasting results.
People Who Want To Prevent Injury: After transitioning or giving birth if you're planning to start working out again, this new change in routine makes you more inclined to injury. Therefore to strengthen core muscles and to avoid injury people opt for EMSculpt.
People Who Are Healing From Injury: To rejuvenate the muscles and stamina of people who are suffering from an injury, emsculpt can be a complement to physical therapy to get the best results.
Emsculpt For People Seeking An Alternative To Plastic Surgery: Butt implants, liposuction, and tummy tuck are some procedures that require a long recovery time and are invasive. Emsculpt is for people who want to tone their body and tighten their muscles without the stress of getting scars.
People With Busy Schedules: No downtime and no treatment preparation allow people to reap the benefits of fat burning without disturbing or needing to take a break from their work and daily routine.
People Looking To Boost Metabolism: According to a clinical study, a five-time increase in fat metabolism is witnessed. So people who want to push up their metabolism along with fat burning and strengthening of muscles should head up for EMSculpt.
So stop googling best emsculpt treatment near me, as you're on point. Just take a step and head to Sky balance medspa to get amazing emsculpt treatment with fascinating results at affordable prices. This makes us the finest and most reputable treatment of emsculpting in Schaumburg IL. 847-895-8180