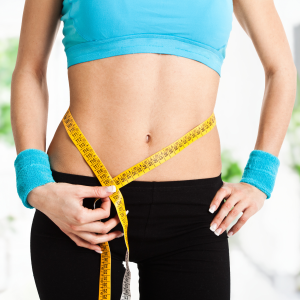 HCG Diet is a unique med spa diet program that involves injections of HCG (human chorionic gonadotropin). HCG is a hormone produced in a woman's body during pregnancy. The diet has been highly successful in achieving significant weight loss in many people. Some patients may lose weight really fast with this program, up to a pound a day.
The protocol associated with HCG Diet has undergone changes over the years as the research studies and clinical trials in this area have progressed. Sky Balance medical spa, led by Dr. Sameer Naseeruddin, provides the latest HCG Diet program to patients in Schaumburg, Chicago, IL, and surrounding communities.
Customizing Dosage
The HCG Diet originally recommended very high doses of HCG injections, and also had other rigid rules to be followed. However, researchers have found over the years that each patient's condition is unique and will respond differently to HCG. Therefore, customization of the doses based on the patient's age, gender, weight, medical history and other aspects can lead to more effective weight loss outcomes.
Now a med spa offering an HCG Diet program may follow the latest protocols and provide a diet ranging from 500 to 1,500 calories, and the diet contents are chosen based on the patient's specific parameters. Some HCG Diet experts now also recommend certain types of exercises to be performed as part of this weight loss program. The exercises may also vary depending on the patient's weight and health condition.
How does HCG Work?
While most experts now agree that HCG injections work for weight loss, they still have differences of opinion about how they work. The most notable point is that HCG by itself does not promote weight loss, but it is the diet that makes the patient lose weight. The HCG injections simply alter how the weight loss occurs.
HCG mitigates hunger pangs, which enables a patient to eat much lesser in a comfortable way. Researchers believe that the presence of HCG in the bloodstream takes away the appetite. Women in their early stages of pregnancy often feel nauseous due to HCG. This is a pro-hormone, which promotes the production of more hormones.
In many patients, hormone imbalance or deficiency is a part of the reason for weight gain, whether due to menopause, andropause or thyroid. HCG hormone offers support for such patients, and helps to correct weight levels. Until now the only proven and successful way of raising HCG level in the bloodstream is through injections, so that is the only acceptable method of delivery to be followed.
Preventing Muscle Loss
One of the key benefits of HCG Diet is that this treatment does not let the patient lose muscle while they diet. HCG elevates hormone levels in the body, including testosterone. Thereby, it creates an anabolic or muscle building state, which counteracts the catabolic or muscle disintegrating state.
The hormone receptors on muscle fibers respond to the increased hormone levels in patients on HCG Diet. Sky Balance medical spa receives patients from Schaumburg, Chicago, IL, and nearby areas for HCG Diet program.
For more information about the Medical Spa procedures and treatments performed by doctor Sameer Naseeruddin, MD ABVLM ABIM contact SkyBalance Med Spa to schedule an appointment at 847.895.8180 or click here. Helping patients in and around the Chicago area.