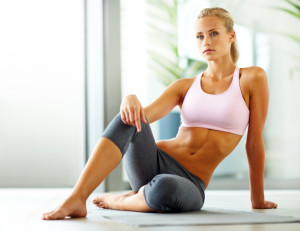 Over the last several years, HCG diet plan has continued to attract widespread attention as a unique diet based approach to achieving desired weight loss in a healthy way. This med spa diet plan typically involves HCG or human chorionic gonadotropin injections. HCG is a hormone produced in a woman's body during her pregnancy.
Weight loss with the HCG diet can be so dramatic in some cases that the patient may lose up to a pound a day. However, to achieve safe and desirable outcomes with the HCG diet, the patient should follow it under the guidance of an experienced physician. Sky Balance medical spa, led by Dr. Sameer Naseeruddin, provides HCG diet to patients in Schaumburg, Chicago, IL, and surrounding communities.
New and Improved Treatment Protocol
Following years of research and observing the results and feedback of thousands of patients, HCG diet experts are revising the treatment protocol. The new protocol is supported by various research studies and clinical trials. As per the new approach, the dosage method is customized according to the unique needs of a patient.
Some experts have now created specific HCG diet guidelines for patients based on their age and gender. The diets may range between 500 and 1,500 calories, and the precise diet may be prescribed at a med spa on the basis of the patient's current condition and history. The new protocol encourages patients to perform certain scientifically designed exercises along with the diet.
How do HCG Injections Work?
While most experts agree that HCG injections do work for weight loss, a majority of them do not have a clear answer about how they work. Latest research says that HCG injections by themselves do not make a patient lose weight. It is, in fact, the diet that makes them lose weight. But HCG injections play a vital role in changing how the weight loss occurs.
HCG mitigates the feeling of hunger, and enables a patient to eat less and have an early feeling of fullness. The presence of HCG in the bloodstream suppresses the appetite. HCG is a pro-hormone, which means it promotes the development of more hormones. Therefore, it also helps patients who experience weight gain due to hormonal deficiency or imbalance.
Administering the Treatment
Researchers have found that the levels of HCG in the blood will only rise when it is delivered directly into the bloodstream via injections. Other ways of HCG intake, such as pills, drops or sprays are likely to get dissolved even before they reach the bloodstream. Therefore, they would not raise blood levels, and the treatment would be rendered ineffective.
While injections are a proven way to take HCG, it should only be taken with a physician's prescription and guidance. Sky Balance medical spa receives patients from Schaumburg, Chicago, IL, and nearby areas for HCG diet.
Preventing Muscle Loss
Another important use of HCG injections in the diet program is that they can prevent the loss of muscle. In absence of HCG injections, a rapid weight loss can result in a high amount of muscle loss. HCG can curb this loss by elevating the body's hormonal levels.
For more information about the Medical Spa procedures and treatments performed by doctor Sameer Naseeruddin, MD ABVLM ABIM contact SkyBalance Med Spa to schedule an appointment at 847.895.8180 or click here. Helping patients in and around the Chicago area.